News and events

2019, news

2020.01.02, Dinex launches new e-commerce platform
Digital game changer:
Dinex launches new e-commerce platform
New e-commerce platform from The Dinex Group will increase efficiency and ease the procurement of goods for Dinex' aftermarket customers.


Doing business with Dinex has never been easier.
The global manufacturer and distributor of exhaust and emissions solutions now launches a brand-new e-commerce platform tailored to the needs of the aftermarket customers.

"With this platform, we are supplying our aftermarket customers with a global tool, which reduces time to market and simplifies daily business transactions," says Per H. Larsen, Chief Sales Officer, Aftermarket, adding:

"It will be a digital game changer for us and a true example of one of the mantras at Dinex: That we are easy to do business with."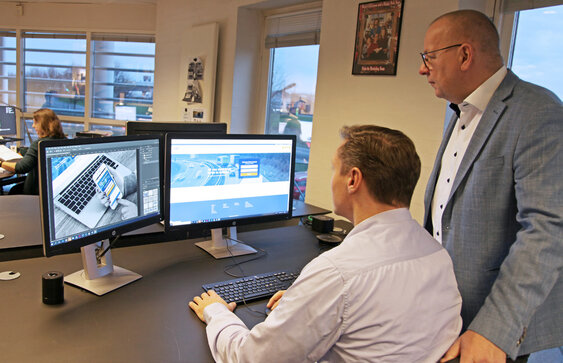 From the left Stefan Dolleris, E-Commerce Manager and Per H. Larsen, Chief Sales Officer, Aftermarket.
Constantly updated with data
Up until now, stock enquiries or order placements have typically been handled via phone or e-mail, but with the new e-commerce platform Dinex' customers can easily handle these kinds of enquiries online.
The webshop is equipped with photos, item descriptions, CSV file import, search functions for OE- and reference numbers as well as other important information to make it as easy as possible to find and purchase the right product.
"The platform is constantly updated with data and information from our ERP system. With just three mouse clicks, our customers can see if an item is in stock and place an order." says E-Commerce Manager Stefan Dolleris.

Future-proof platform
Developed by Danish e-commerce specialist Hesehus, the new e-commerce platform is built on future-proof technology by a partner who has a proven track-record as a B2B e-commerce solutions provider.

"This new platform really has no limits as we see a huge potential within B2B e-commerce. It is our ambition to be present wherever the customers are – all you need is an internet connection," says Stefan Dolleris.